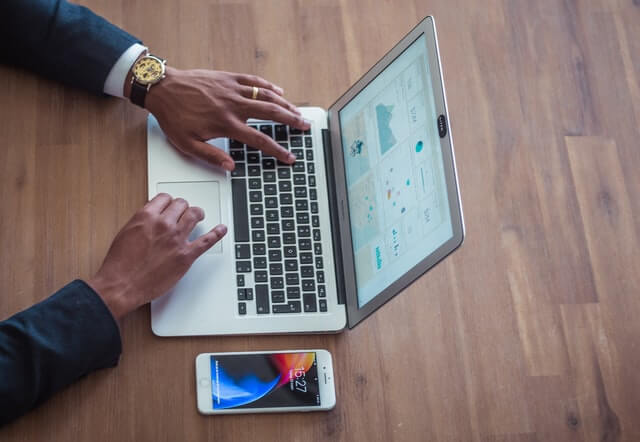 It may surprise you to read this, but as more and more businesses integrate online means to their daily operations, so do their offline phone calls. In fact, they've been reclaiming their place as one of the most reliable things in a business' marketing strategy.
In fact, a study in 2015 projected that calls placed to businesses doubled from 77 billion to 162 billion in four years. In the first half of 2020 alone, when most have had to stay in their homes, there was a 61% increase in calls that originate from Google My Business listings.
On top of this, phone calls have been proven to convert better, convince faster, and keep people interested longer. They're a time-proven way to build customer relationships. It's no wonder then, that the most astute businesses have begun utilising the power of call tracking and analytics.
What is call tracking?
Put simply, it's a technology is used to log call data that's normally inaccessible with a barebones inbound phone number. Configurations for call analytics platforms vary, but they can generally do the following things:
Log call data and organise call reports on web or ad origin point, marketing channel, location, keyword search and more.
Route phone calls based on custom filters (e.g. date and time, location, or IVR).
Track returning callers' customer journeys and log their previous concerns or enquiries.
Let users manage individual conversations and notify them of any missed calls.
Record calls and categorise them using call intelligence or smart tags.
How does a call tracking service work?
Call tracking works with the help of dynamic numbers, which essentially work by assigning a unique phone number for each marketing channel, then logging important data from the calls that pass through them. This data is then fed into the call reports, then to any linked marketing platforms.
What can I do with call tracking data?
This technology can do more than just simple source attribution. There are a lot of ways businesses can integrate call tracking software in their decision-making processes.
Data on time and day call volume can inform decisions on the number of people assigned per shift. Seeing which content and ads get more clicks helps optimise campaign budgets and web pages.
Call recordings and transcripts are helpful in better training customer care or sales staff. Even something as simple as a missed call tracker can allow businesses to reach out to what would have been a lost lead.
Get advanced call tracking and management today.
If you're ready to try the technology, 1300 Numbers Australia offers a powerful call tracking and management solution. It gives you valuable insight into your calls through integrated monitoring and tagging, smart processing and more. don't hesitate to call us at 1300 50 10 50, or learn more here.